08 Feb

MNE2023 in Berlin, Germany, 25-28 Sept. 2023

MNE2023 – September 15-28 2023. We warmly welcome you to MNE 2023. After Rhodes (2019), Turin (2021) and Leuven (2022), the International Conference on Micro- and Nano Engineering (MNE) series will take place in Berlin in September 2023. This will be the 49th edition of the conference series, which began in Cambridge in 1975.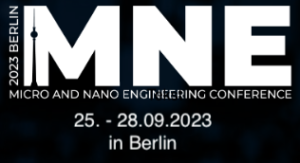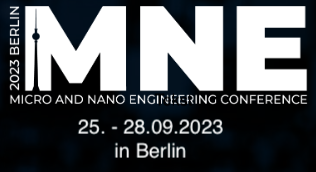 Click here for the MNE 2023 website
The MNE conference is the flagship event of the International Society for Micro- and Nanotechnology (iMNEs). It has always been the leading international conference for micro- and nano-fabrication, manufacturing techniques, as well as applications of the fabricated micro/nanostructures, devices and microsystems into electronics, photonics, energy, environment, chemistry and life sciences. The MNE brings together researchers and experts from all over the world to meet and discuss the latest research results and their applications. Furthermore, the conference aims to promote, involve and train young talent in the field of micro and nano engineering. 
Just like in 2011, it is our great pleasure to cordially invite you – the experts in the field of micro and nano engineering – to meet up in Berlin, the capital of Germany in the heart of Europe. At the 3-day conference you will have the opportunity to follow 3 parallel sessions, plenary and invited talks, oral and poster presentations from renowned researchers, experts and users. All entries will be reviewed and evaluated by an international technical program committee. MNE poster contributions have the same significance as oral presentations. A sound commercial exhibition complements the MNE program to foster a lively exchange of the latest technologies, materials and applications.
The MNE committees encourage all authors to submit papers (regular, accelerated papers, reviews, or news and opinion) for four thematic open access editions of Elsevier's "Micro and Nano Engineering" related to the conference themes.
We are looking forward to welcoming you to Berlin in September 2023!
Please have a frequent look at this website as more information will follow.